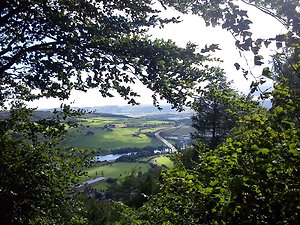 About counselling
Reaching out for support and guidance is a courageous first step on the path of healing and enlightenment. Seeking professional support can be daunting but very often offers the vital help in achieving this goal and developing a more rewarding and satisfying life. Counselling provides an objective view with regards the problems you are faced with and a caring space in which to get things out into the open regardless of whether you feel they are big or small. It can often be amazing how different things are perceived once expressed in the open and looked at from different angles. Painful experiences for instance can often lead to personal growth and development.

Counselling is a journey that with focus and commitment will help you to understand the patterns of your life and what may be holding you back from achieving your full potential. Time is spent reviewing progress and reintegrating everything that is useful and insightful.

I offer a safe and confidential space in the Bakewell, Derbyshire area or online counselling in which to explore any issues that may be troubling you or holding you back and together we can unravel difficulty and create new perspectives and possibilities.

I have been working in the counselling field for over twenty years in a number of settings dealing with a broad range of issues including depression, anxiety, addiction, loss and bereavement. My approach is always client led and aimed at addressing your dilemmas in a collaborative and relational manner. With willingness and the ability to engage in discussion my wish is to facilitate restoration, growth and development in every area of your life whether that be personal or professional. I believe that counselling both supports and challenges you at the level of your wants and needs.

The initial session of counselling provides an opportunity to discuss and identify presenting issues with regards physical, mental and social health and wellbeing. Following assessment a therapy schedule will be agreed and the work can begin. Any questions or difficulties that arise at any stage of therapy are reviewed and amendments made to the work where agreed by us.

I am happy to offer a brief term period of sessions as well as longer term work and will constantly review progress together with you on a regular basis. I am happy to offer counselling in Bakewell in person or online counselling wherever is suitable and convenient for you.